Your Website's Connection to the Web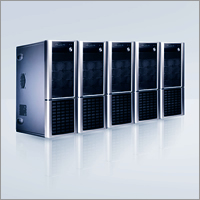 Reliable Small Business Website Hosting
Your website hosting services directly affect both the loading speed and reliability of your web presence. Hylidix can help you with your hosting needs. Our independently measured 99.99% real-world uptime is nearly unheard of in the online world.
We could explain in depth all of the technical features our web hosting services include, such as multiple Intel processors, RAID redundant backups, cPanel control, off site backups, web traffic statistics, and a whole lot more. But we know all you really care about is whether or not your website loads fast and is always up and running. The answer to both of these questions is a big YES. Hylidix hosting provides your website with quick response and always-on functionality.
Are you in need of a secure SSL hosting for your online payment processing? Hylidix can provide you with these features along with several options to keep your shopping cart operating at peak performance.
We have hosting plans for as low as $19.95 a month. All hosting accounts come with multiple email accounts as well as an easy to use cPanel hosting control panel. Contact Us Today About Your Hosting Needs
Security - Connectivity - Backup
The network operations center has state-of-the-art redundant systems that assure power availability, temperature and humidity control, fire protection, and security. Various systems are designed with redundancy to ensure continuous service. We also provide the enhanced reliability of 24-hour critical systems monitoring to solve potential problems before they escalate. Contact Us Today and Let's Get Started!
Hosting

In order for the millions of internet users to go to your website, you need to have your website hosted. Basically your website information and files are placed on a computer called a server, which is directly connected to the web.
Speed

The connectivity of your hosting account to the internet will determine to a degree how fast your website loads. The other factor that determines how your website loads is the size of the webpage files.
Uptime

Dependable web hosting that is online and ready to serve your website to visitors is of critical importance. That is why hosting that has backup power, file backups, and secure facilities is very important - a website is not something you want to run off your local computer
Tags: web hosting, small business website hosting, business web hosting package, cPanel, MYSQL, PHP, WordPress hosting